These past weeks have, per usual, been like a rollercoaster weather wise. Springtime in Alaska usually brings on the best april fools, but a lot earlier, already in March. Mother Earth can play tricks with you, letting you think spring is here one day and then reassure you that life happens on this planet on her terms the next day.
Last year in early March, weather was pretty nice for a week, before it dipped down to 40 below. This winter has been extremely warm (all is relative right, I mean warm in the sense of 20-30 below instead of 40 below), and NO snow between late December and early March! We went 105 days without any new snow that stuck to the already thick snowpack that had arrived earlier.
On Saturday Tycho and I was enjoying the warm spring weather, he napping in the sun and me doing chores, like hauling water.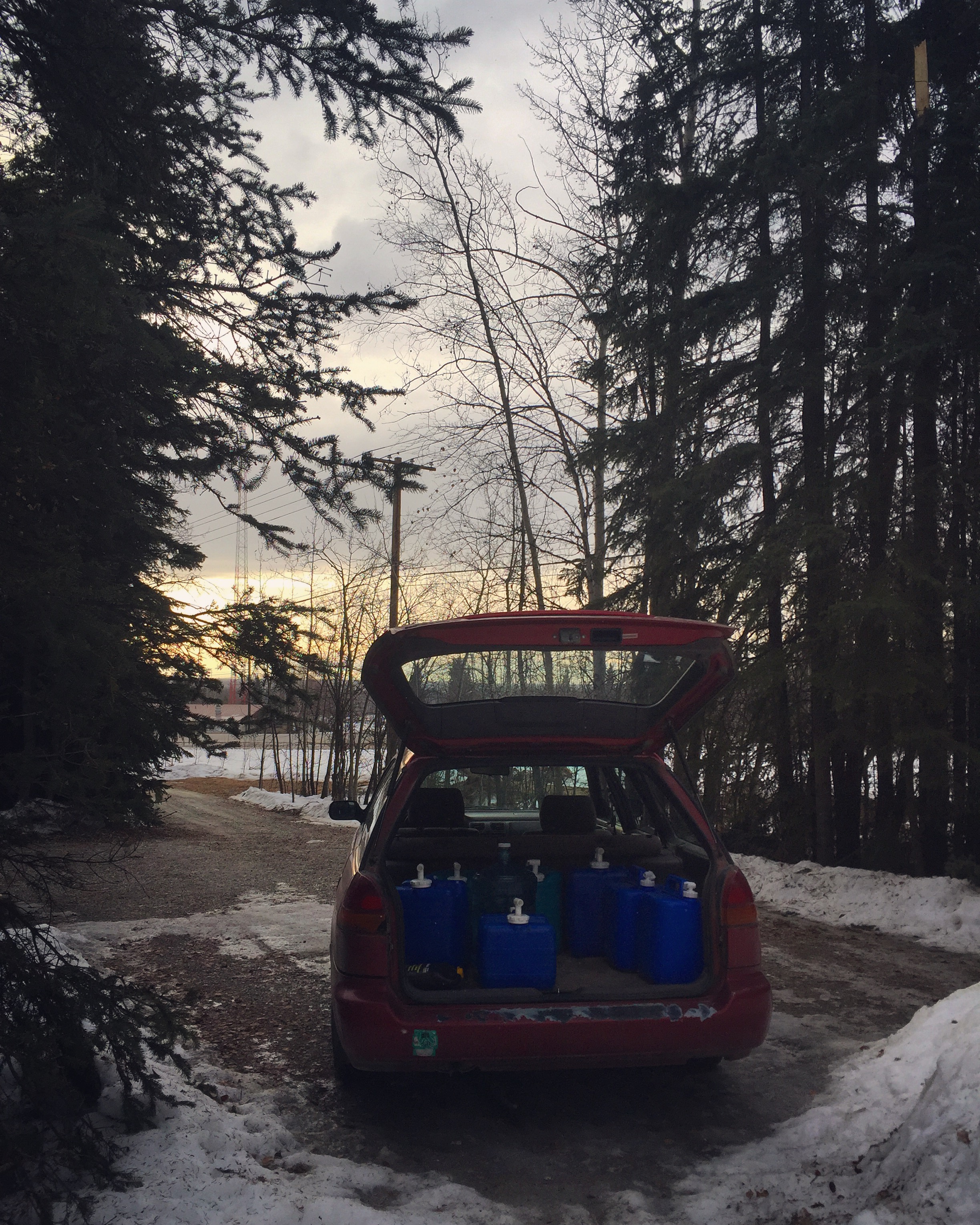 Then on Sunday we woke up to about 4 inches of snow.....but by the end of the day all that snow had melted.