A few months ago we had unseasonable warm weather, well it had been warmer than normal, and we decided to visit Devils Lake State Park. I was there this past summer, on a super hot day, so going back there in February was very different. Devils Lake State park is about an hour away from Madison, just north of Madison, which is probably also one of the reasons that so many people visit the park in the summertime. Of course fewer people visit this park, or rather any park, in the wintertime. As the name entails, this park surrounds a large lake and there are beautiful bluffs on either side of the lake. You can walk around the whole lake or just do a shorter hike on either side. In the summertime you can swim in this beautiful lake, that is also one of the reasons why so many people come here in the summertime. The water is so clean, compared to how both Mendota and Monona gets in the summertime.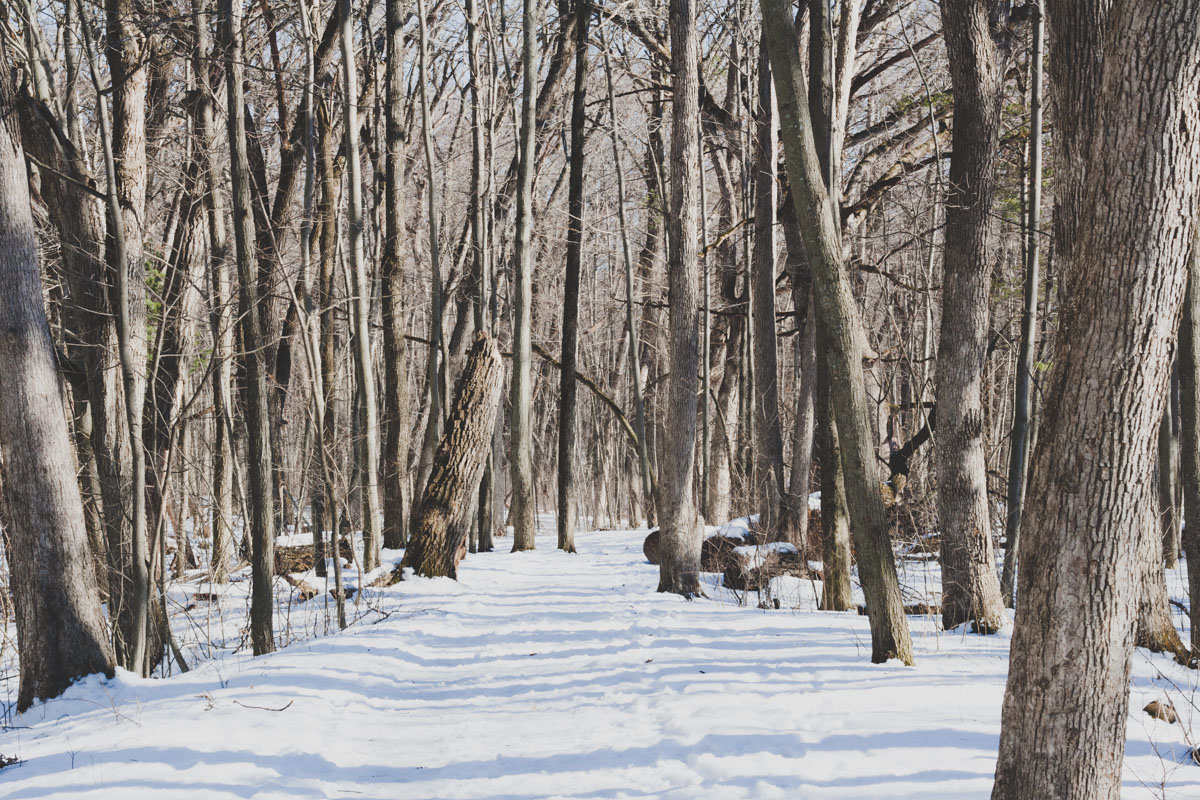 -our feet sank down into the wet snow
as we started walking on the Grotto trails
We decided to pick the route that would lead towards the Balanced Rock, which is a popular destination. Our feet sank down into the wet snow, as we started walking on the Grotto trails, not too deep though, just enough, enough to make an indent and enough to keep you dry. We continued walking and eventually cut across towards the cliff, and the rocks, to continue uphill. Now we had to use our hands from time to time, because part of this trail was very icy, icy from the warm weather that had melted all the snow. I was thinking to myself that maybe we should have brought crampons, or something alike, but we continued. Part of the trail consisted of boulders (talus slopes), and other parts were nice steps, well, nice ice covered steps and the higher we climbed the greater the view. As we reached the end of the steep parts I was wondering how we were going to get down, because it's easier to go up, compared to down when it's pretty icy.
We continued on top of the ridge, through the grotto and stone formations, continuing on the trail that eventually took us through the hardwood forest.
One of my personal goals for this hike was to take some pictures of the balanced rock. As we approached the trail that was suppose to take us down to the balanced rock, and then continue down towards the start of the trail, we saw frozen water, ice. We stood there for a while, looking down towards the boulders of different sizes and the mixture with hard ice and snow on top of them. We were trying to come up with the best option, should we or shouldn't we? I knew that if we decided to get down this first set of rocks, it would be impossible to get back up with all the ice covering the steps, and I had no clue how the trail was farther down. But we went for it.
Part of this path was very icy, and we actually slid down on our bums for parts of it, since that seemed safer than to try to walk on all the ice. These talus slopes are so cool, lots of large boulders to climb on. By the time we got back down to the parking lot it was almost pitch black.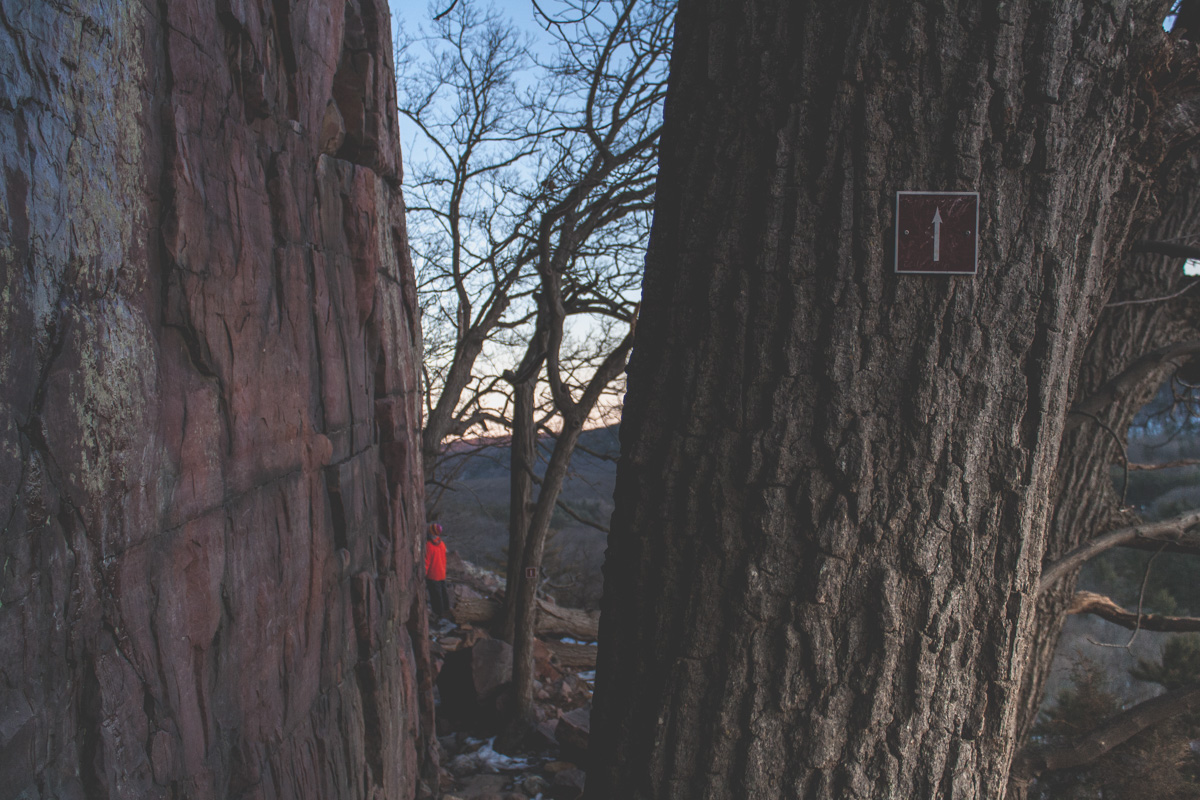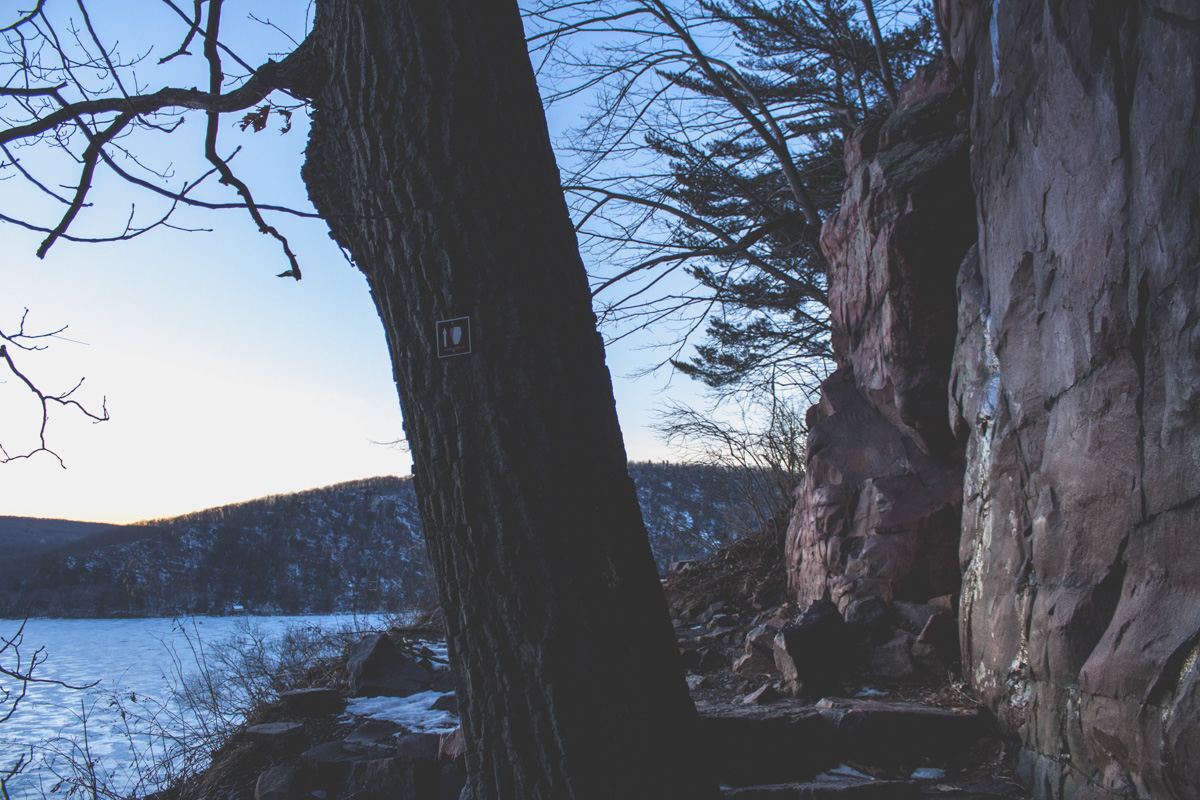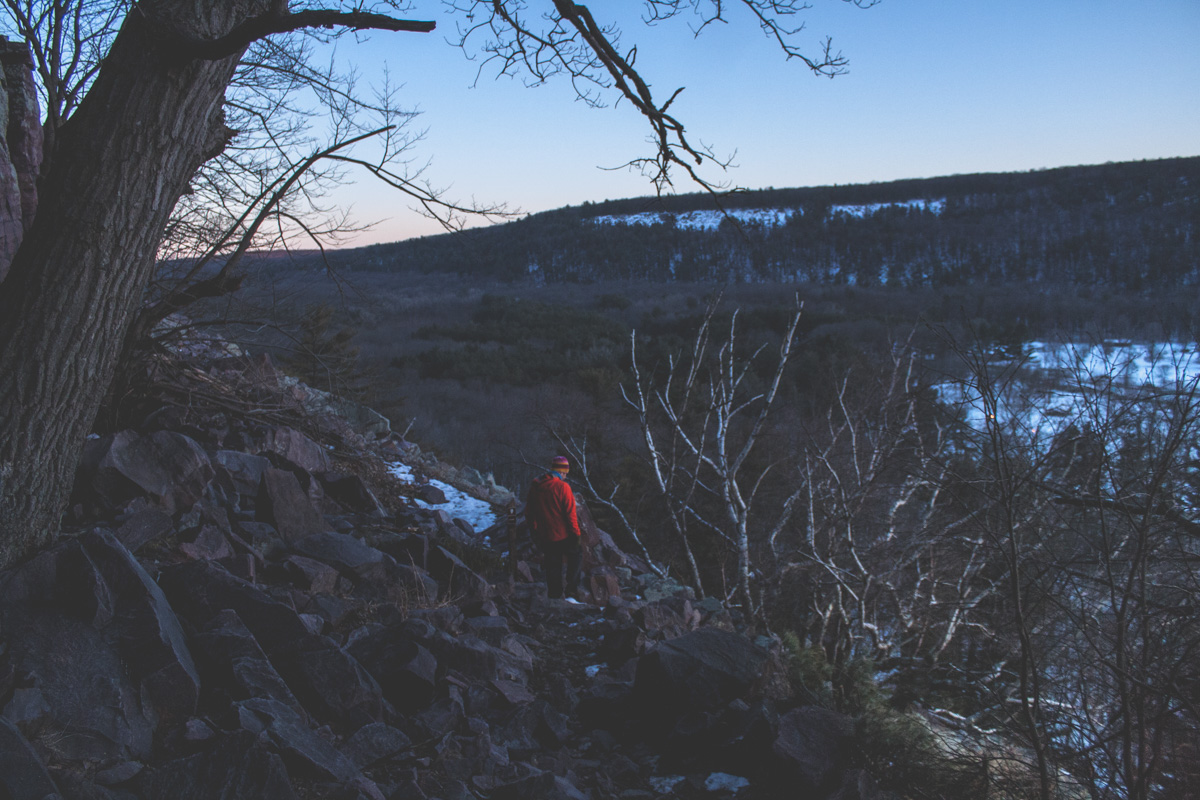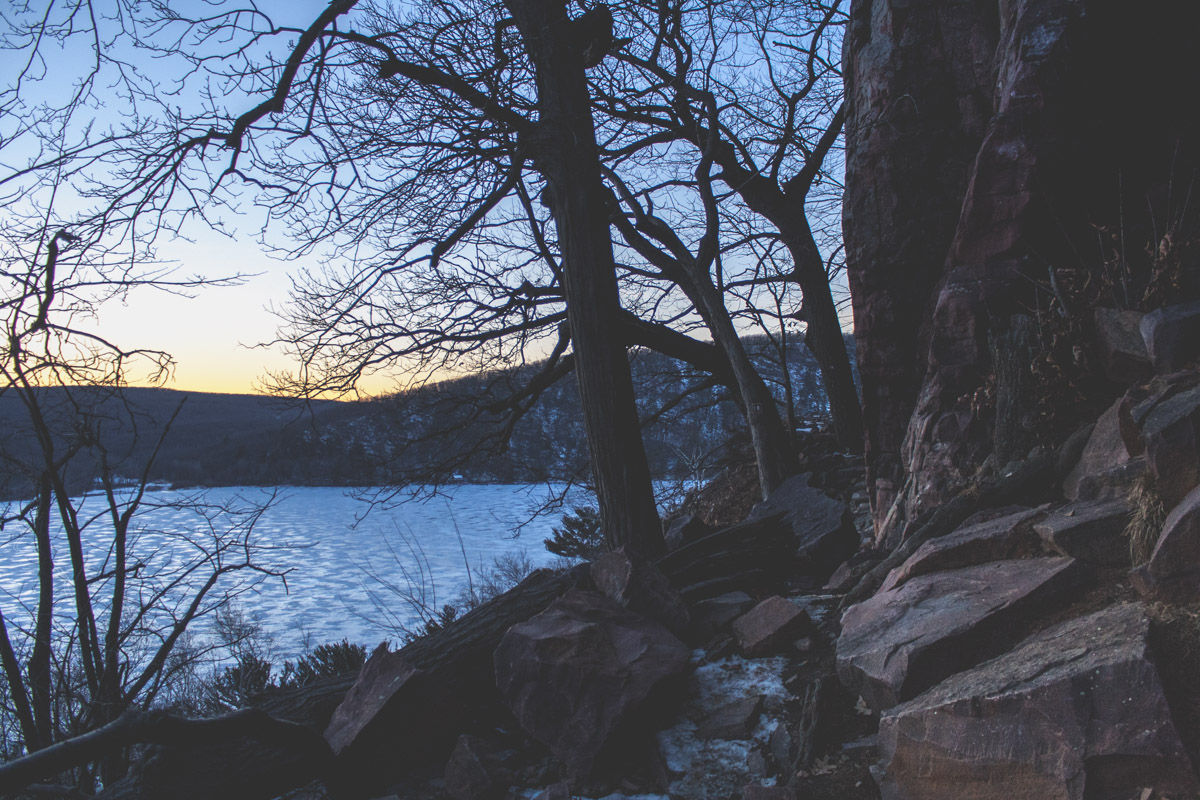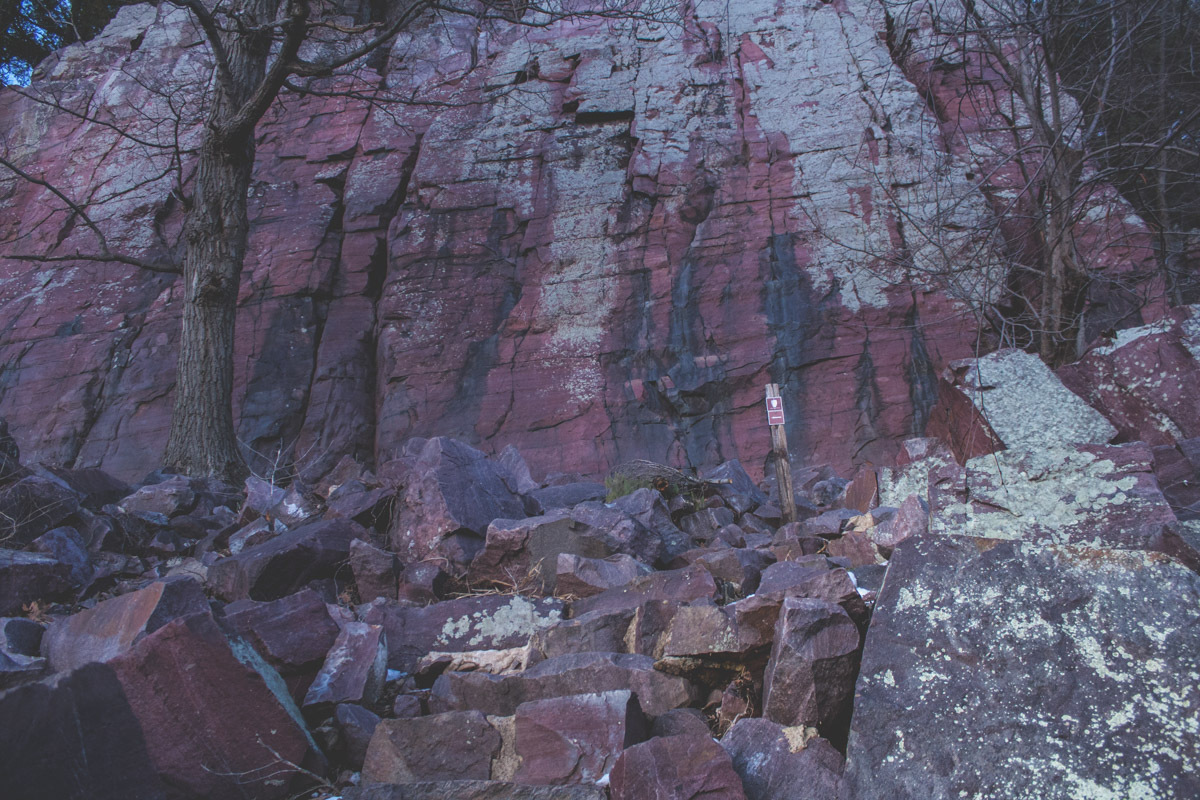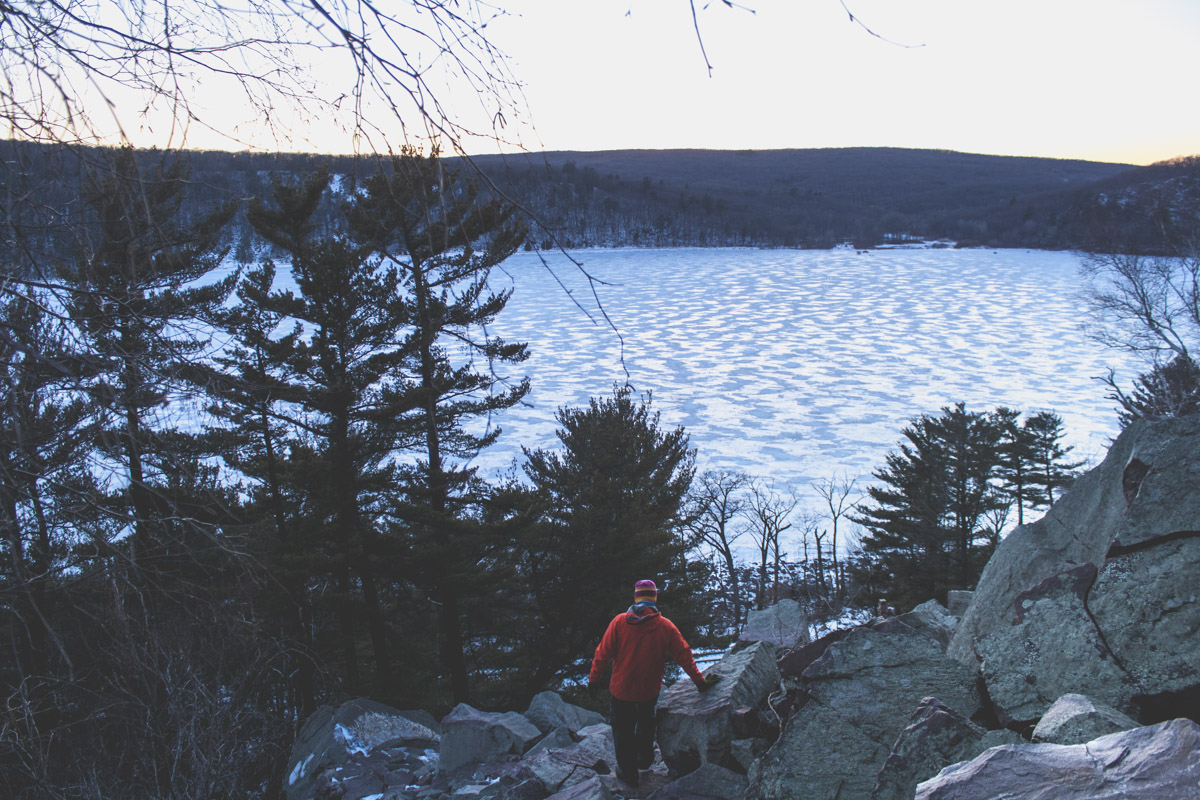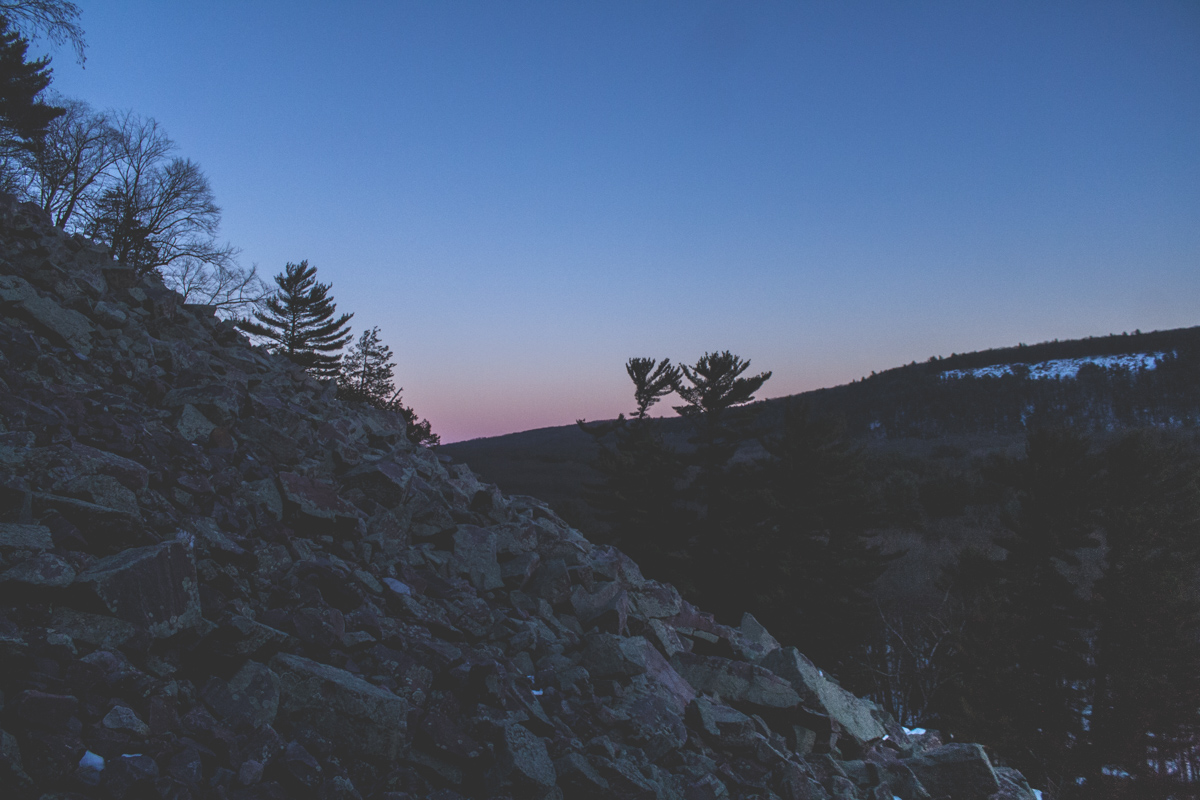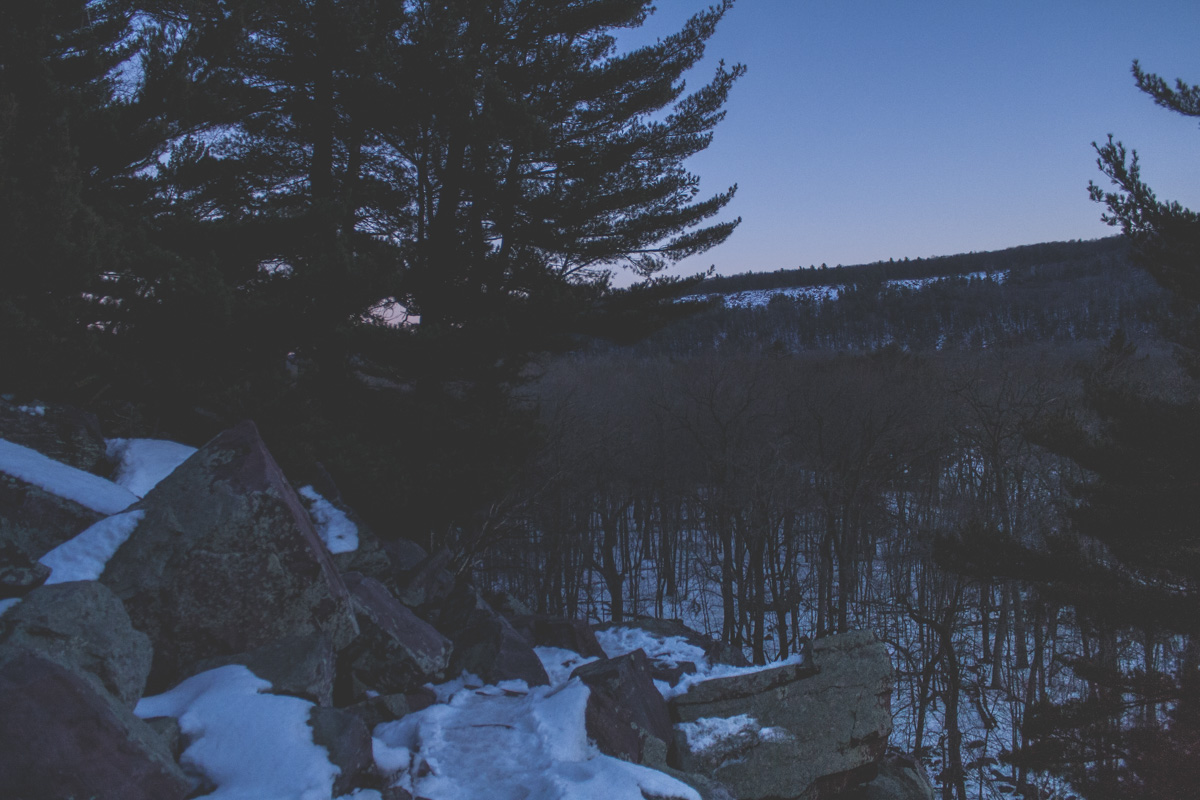 I guess Wisconsin isn't that bad after all :) It is definitely growing on me. All of these beautiful places you can go to, fairly easy! Do you have a favorite place close to where you live?