Spring
Green-up
Yesterday green-up happened in Fairbanks. Green-up day is defined as the day that bud-burst happens and leaf-out slowly begin. This date varies from year to year of course, but this year it set the record. Last year for instance this did not happen until May 3rd so this clearly is a lot earlier compared to then. Of course, I have already been killing mosquitos...
Igår så var det den officiella dagen för vår här i Fairbanks. Den dagen definieras av att knopparna brister och löven börjar komma ut. Datumet för detta är förstås väldigt olika från år till år, men detta år var rekord tidigt, ungefär en vecka innan det brukar hända. Förra året till exempel så hände inte detta förrän 3e Maj. Med den officiella våren kommer även myggorna...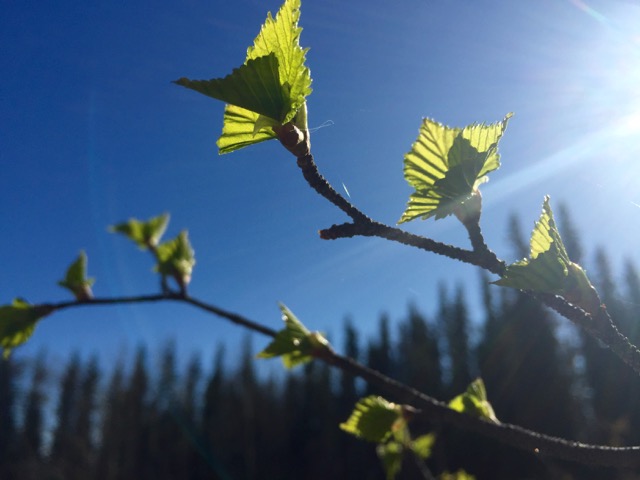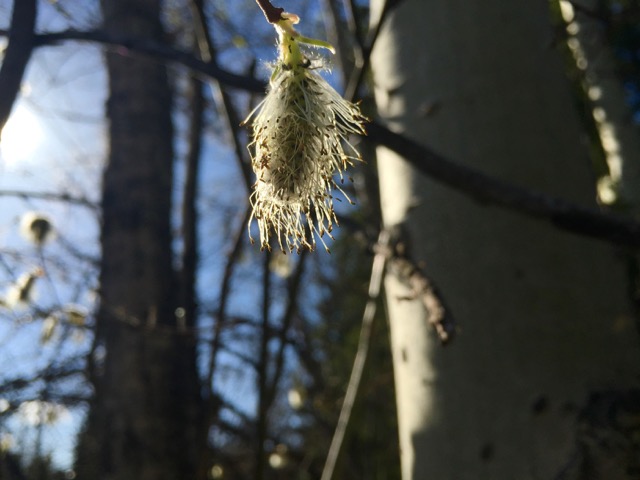 Green-up is always so cool, you can literally see the change in color from the morning to the evening. In 2013 this didn't happen until May 26th for instance.
Here is a video from a few years back I found on youtube to show you how fast this happens.
Våren här är alltid spektakulär, eftersom den kommer över så kort tid, träden kan verkligen ändra färg från morgonen till kvällen. 2013 så hände inte detta förrän den 26e Maj.
Nedan är en video från det året som jag hittade på youtube, den visar verkligen hur fort det går.